What Exactly Is Auto Consignment?
Most people know how a regular consignment works. You drop off whatever you want to sell at the consignment store, whether it's clothes, a book, or an old teapot, and let the consignment shop do the work. Once your item has been sold, you receive a check equal to the sale price of your item, less the fees you pay the store.
Recently, a growing trend towards auto consignment has emerged based on the same simple model. The hassles of private car sales make car consignment well worth considering, but as you might guess, having someone sell your used car is a lot different from having someone sell your books. To professionally market a high priced item like a car requires significant prep work, product knowledge, skills to facilitate negotiations, the ability to meet buyers' needs for financing and service contracts, and a variety of other factors that complicate the sale process.
So, with all that said, how exactly does vehicle consignment work?


Determining Your Car's Market Value
Bring your car to any dealer, traditional or consignment, and the first thing they will do is conduct an appraisal. Their professionals will look over the car, ask you questions about its history, check out the mileage, assess condition and marketability, and present you with their valuation.
In the case of a traditional dealer, this valuation will be the price they will pay for your car on the spot.
In the case of a vehicle consignment store, the valuation is the price they believe they can sell your vehicle for in the private market. The consignment price is typically thousands more than the dealer's offer because it represents what many refer to as the "Private Party" price for your vehicle – in other words, what another private buyer will pay for your car whereas the dealer's price represents the "Wholesale" price for your car.

Marketing Your Car to Potential Buyers
Marketing your vehicle properly is critical to selling it quickly and at the right price. Auto consignment stores should have a professional customer service team, a safe and well-lit lot, and an attractive website that all help advertise and sell your vehicle.
Some vehicle consignment stores will photograph and list your car on Craigslist, Cars.com, Autotrader.com, and other popular sites frequented by car buyers. Some consignment stores will offer cleaning and detailing services to get your vehicle showroom-ready before it is photographed and marketed to potential buyers.

Before consigning your car, talk to the store's representatives so you fully understand the services they will provide. Wherever you go, selling on consignment offers greater visibility and broader access to buyers than slapping a "For Sale" sign in your rear window and parking it on a busy street.

Setting the Right Price
Pricing is an area where consignment stores may vary most. Some stores will offer pricing guidance and advice but leave the ultimate pricing decision in your hands. Others will require that you follow a strict pricing schedule set by their staff. Either way, auto consignment professionals know the market and should aim to obtain the highest value possible for your vehicle.
While your advertised price is important, you'll need to consider how much of the final sale price you get to keep. Some stores take a percentage of the price, usually between 10% and 20%. Others charge only a flat fee, and some do a mixture of both.
A percentage fee can be advantageous for low-priced cars but can mean big dollars to the store for high-priced cars. A flat-fee model ensures that all the vehicles on the lot are treated equally. Sellers and buyers typically prefer a flat-fee model, but consider your options before deciding which makes the most sense for your situation.

Selling, Negotiating, and Handling Paperwork
Perhaps the biggest benefit of vehicle consignment stores is that they handle the actual sale transaction.
Vehicle consignment stores may handle all test drives, buyer inquiries, and DMV paperwork. These essential pieces to private party car sales can suck up a great deal of time and are best left to experienced consignors.
Some shops will also manage buyer negotiations, a valuable service that can be a huge comfort to buyers and sellers alike, as negotiating with strangers can be difficult. While some put buyers in direct contact with sellers, others act as a buffer between the two parties, making the transaction anonymous to both sides. The safest and process for the buyer and seller is to allow the consignment store to handle all negotiations, payment processing, and DMV paperwork.

Transferring Value to Consignment Car Buyers
While consignment can maximize the proceeds and speed of sale for the seller, it is also a convenient and efficient option for vehicle buyers.
Safety is a key concern in private party car sales, and consignment shops protect sellers and buyers alike. Consignment shops also have the ability to offer products and services that many buyers need but often cannot purchase on their own in the private market. A few of these services include:
Vehicle Financing: Consignment stores may have the ability to arrange purchase financing for buyers.
Extended Warranties: Consignment stores can help buyers eliminate much of the risk of buying a used car by offering aftermarket service contracts, which provide many buyers peace of mind as they drive off the lot.
Shipping: Some consignment shops can ship cars directly to buyers, expanding the seller's customer pool to shoppers nationwide.
Again, these valuable options help both sides of the transaction. In addition to the buyer benefits outlined above, warranties, financing, and shipping make sales go more smoothly and quickly and are difficult if not impossible for sellers to provide on their own.
Auto consignment offers an attractive option for vehicle owners who would like to get more money for their car than the dealer trade-in price, as the vehicle will be marketed professionally without the traditional hassle and frustration of trying to sell it yourself. The consignment model is pretty simple – it's your car, but someone else sells it for you. A good auto consignment store brings a level of professionalism and service that most individuals are unable to achieve on their own, maximizing the sale price while removing the traditional danger and hassle of the sale-by-owner market.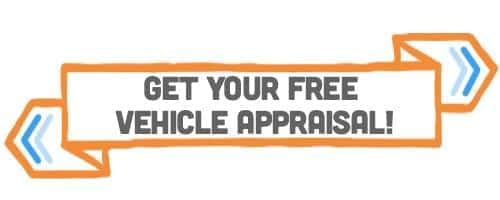 If you think auto consignment is for you, check out our consignment resources or reach out to a specialist for a free vehicle appraisal. You can always contact a CarLotz location near you to chat with a team member. We're happy to answer any questions you have about getting the most from your car consignment!