CarLotz CEO Michael Bor on market recovery, used prices & expansion plans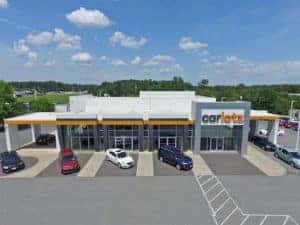 CarLotz CEO Michael Bor sits down with Joe Overby to talk about the current state and future of Retail Remarketing™. 
The Auto Remarketing Podcast touches on new trends, capturing lift for commercial remarketers, and what the future holds. Tune in to the podcast, where he provides an update on the company and how its hub locations and operations have adjusted to the pandemic, as well as how they have begun to recover.
Plus, Bor discusses the online car-buying option from CarLotz, its work with commercial consignors, the gap between wholesale and retail prices, expansion plans, and more.
To listen to this episode, click on the link available below, or visit the Auto Remarketing Podcast page.