CarLotz Announces the Expansion of its Services to Include Motorcycles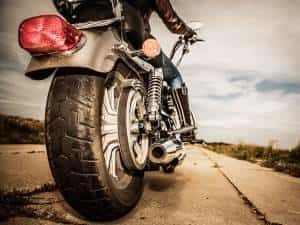 Richmond, VA – April 15, 2012 – CarLotz, a Richmond vehicle consignment store that helps sellers and buyers of used vehicles transact safely and efficiently in the private market, today announced that it will begin helping customers sell and buy used motorcycles in the private market. The Company's store, located at 11944 Midlothian Turnpike on the Midlothian Motor Mile in Midlothian, Virginia, will act as the hub for its motorcycle services.
"Over the last year, we've helped hundreds of private sellers and buyers save thousands of dollars with their used car transactions. Our customers, from whom we continuously solicit feedback, have told us that we should expand into bikes," said Michael Bor, co-Founder and CEO of CarLotz. "When our customers speak, we listen, so now we are set up to help the community sell and buy used motorcycles at great values without dealing with the hassles traditionally associated with the private market," continued Bor.
Customers wishing to consign their motorcycles for sale through CarLotz should bring the motorcycle along with copies of the title, registration, proof of insurance, and keys to CarLotz. CarLotz will assist the customer in choosing a reasonable market price, though final pricing is the customer's decision, and then will handle the process completely. CarLotz will photograph, list, and manage the marketing of the motorcycle including fielding buyer inquiries, managing viewings and the price negotiation process. CarLotz will also securely process the transaction, manage all the DMV paperwork, and ensure that both buyer and seller enjoy a comfortable and secure private party motorcycle transaction.
"The private sale of a motorcycle is, in many ways, even more complicated than the private sale of a car," explains Aaron Montgomery, co-Founder and COO of CarLotz. "Test-drives, appropriate market values, and the marketing process are more challenging with a motorcycle so we feel like we can add a lot of value to the transaction process. We look forward to serving the motorcycle community with a new way to sell and buy their bikes at great values without any hassle."
Interested buyers or sellers of used motorcycles can learn more at www.CarLotz.com, by calling CarLotz at (804) 897-2757, or by visiting the CarLotz store at 11944 Midlothian Turnpike, Midlothian, VA 23113.
About CarLotz, Inc.
CarLotz (www.CarLotz.com) is a used vehicle consignment business that is driven to make the private party market the primary channel for used car and motorcycle transactions. CarLotz enables consumers to achieve private market values without the traditional hassles of the sale-by-owner market, such as meeting and interacting with strangers, arranging for financing and warranties, and handling burdensome DMV paperwork. CarLotz was founded in 2011 and has since helped hundreds of sellers and buyers save money while transacting safely and without hassle in the sale-by-owner market.
For additional information, please contact Michael Bor, CEO by phone at (804) 897-2757, by email at [email protected],or by visiting www.CarLotz.com.