CarLotz National Expansion Continues with Opening of Chicago Store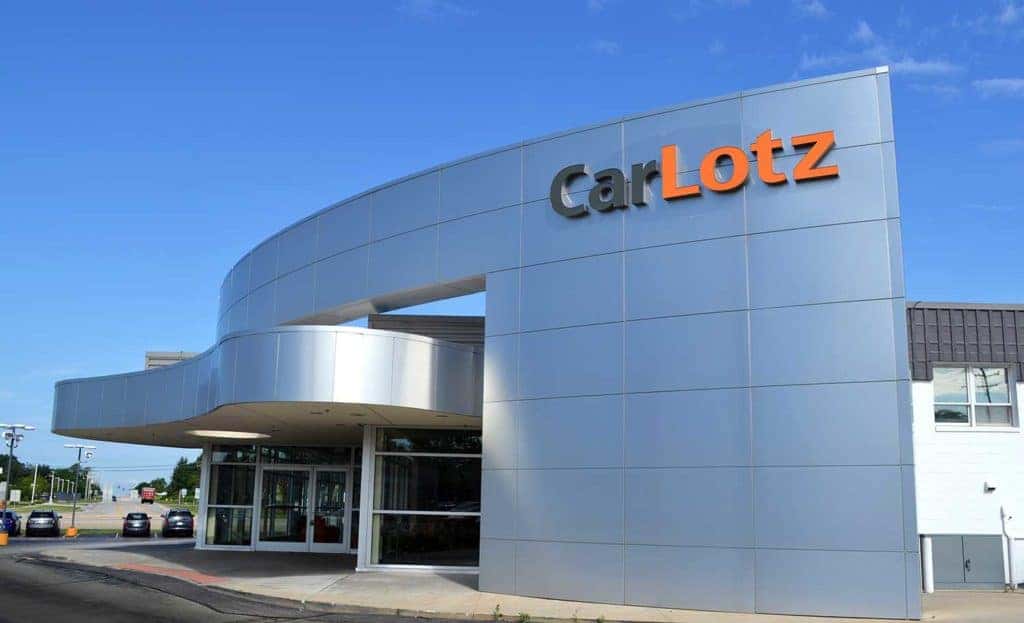 CarLotz, a Richmond, Virginia-based used vehicle consignment and remarketing business serving the sale-by-owner and corporate fleet vehicle markets, announced today that it will continue its nationwide expansion with the opening of its first store in Illinois, located at 2150 Ogden Avenue in Downer's Grove, a suburb of Chicago. It will be the company's seventh and largest retail location.
"We couldn't be more excited about bringing the unique CarLotz experience to the Chicago metropolitan area as we expand our national footprint," said Michael Bor, CarLotz CEO. "As we looked all over the country to further expand our business, Chicago emerged as the perfect community to grow our consumer consignment and fleet vehicle remarketing model."
Since launching in 2011, CarLotz has opened locations throughout Virginia and North Carolina. Earlier this year, the growing business also opened a Tampa, Florida, location. The company has seen increasing demand for its unique vehicle consignment business in recent years among sellers frustrated with the traditional process of selling a used car. "Chicago is a diverse car market and one of our favorite cities in the United States. We're already working with several commercial sellers in the area, and we're excited to extend our services to local businesses and consumers who want more money for their cars as well as buyers who want more car for their money," said Bor.
In addition to its consumer consignment business, CarLotz is the country's largest retail remarketer for commercial and institutional vehicle sellers, using its consignment model to enable leasing companies, fleet management companies, third party remarketers, banks, and even other dealerships to directly access retail buyers for vehicles they would otherwise sell through wholesale auctions. Through CarLotz, commercial consigners generate higher sales proceeds, while buyers gain access to a large inventory of well-maintained vehicles at a significant discount to traditional retail prices. a
At roughly 30,000 square feet, the Chicago store will have room for more than 500 vehicles. The facility will also support reconditioning efforts to ensure vehicles are in exceptional shape. CarLotz plans to initially hire 20 full-time team members to work in sales, administration, and reconditioning in their Chicago store.
"We have a unique business model that is ideally suited for customers in the Chicago metropolitan area who are looking for a smarter way to buy or sell a used vehicle," said John Foley, Director of Sales Operations. "CarLotz sellers easily make thousands more than trade-in value, and buyers save money as well. In addition, CarLotz offers car buyers a non-commissioned, transparent pricing model that removes the pressure from the traditional car buying experience."
CarLotz opened it's doors on July 16 and will be open Monday through Saturday from 9:00 a.m. to 7:00 p.m. Following the completion of its retail center upgrades, CarLotz will host a formal grand opening this summer.
About CarLotz, Inc.
CarLotz (www.CarLotz.com) is a used vehicle consignment and Retail Remarketing™ business that enables consumers and corporations to make the most money possible when selling their vehicles. For a flat fee, CarLotz will prepare the vehicle for sale, market it nationwide, manage buyer questions and conduct test drives from its retail stores, negotiate a deal on the seller's behalf, and ultimately cut them a check when the vehicle sells. The company's unique consignment model typically generates sellers thousands more than trade-in and wholesale auction channels, while buyers shop attractive, competitively priced inventory online and through CarLotz retail locations. CarLotz was founded in 2011 and currently operates seven retail locations and three reconditioning centers in Virginia, North Carolina, Florida, and Illinois.