Coach Spotlight: Kellie Lagoy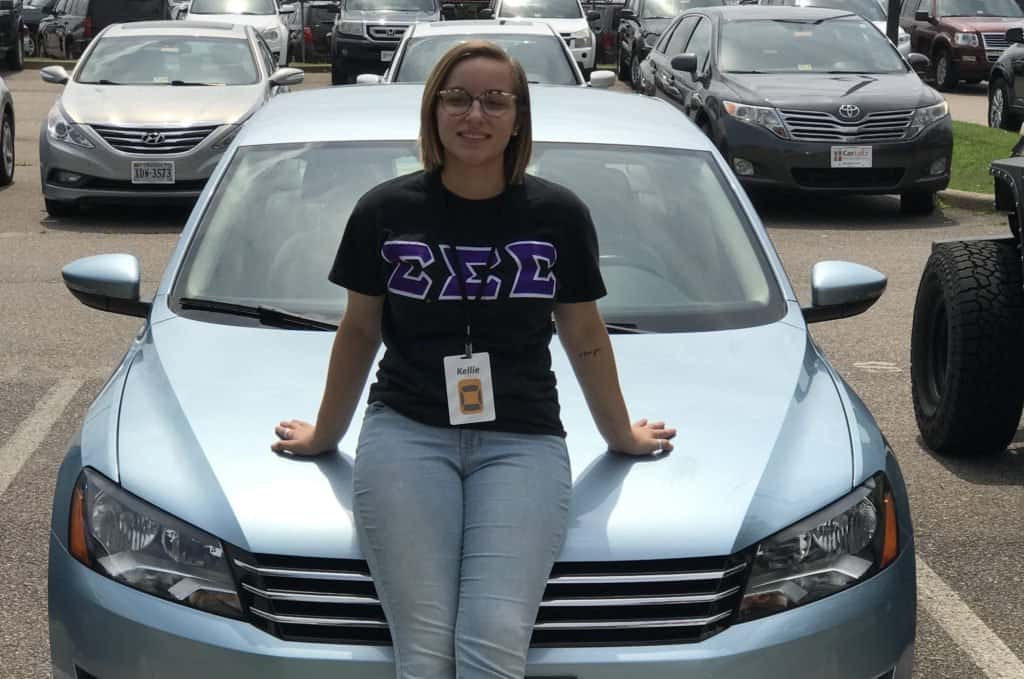 Kellie started working at CarLotz almost a year ago in August of 2016. Before CarLotz she was a student at Virginia Wesleyan College where she graduated with a degree in Communications. She considered pursuing a career in journalism before finding her way to our Chesapeake team. Kellie's favorite thing about CarLotz is the fun atmosphere she gets to share with her teammates. She is glad they are always able to laugh while getting serious work done. Kellie describes herself as an 80 year old in a 23 year old's body, which is why she says the car that best embodies her personality is an older model Subaru Wagon.
What she does at CarLotz
Kellie is the Finance and Compliance Coach at our Chesapeake location. She helps encourage buyers to work with our lenders,  and explains the value of service contracts. As the compliance coach she also handles title and tags paperwork so she is a frequent guest at the DMV.
What was your first car?
A: 1994 Mazda B3000.
Complete this Sentence: "My Name Tag is______"
A: Beat Up!
What is your favorite thing about CarLotz?
A: Everyone always wears a smile, and it's a welcoming environment!
What is your favorite TV Show?
A: Parks and Recreation.
What would you say is your favorite quote?
A: From my Dad: "The more you cry the less you pee."
What is your favorite food?
A: PB&J or traditional style spaghetti.