How to Protect Your Car from Spring Pollen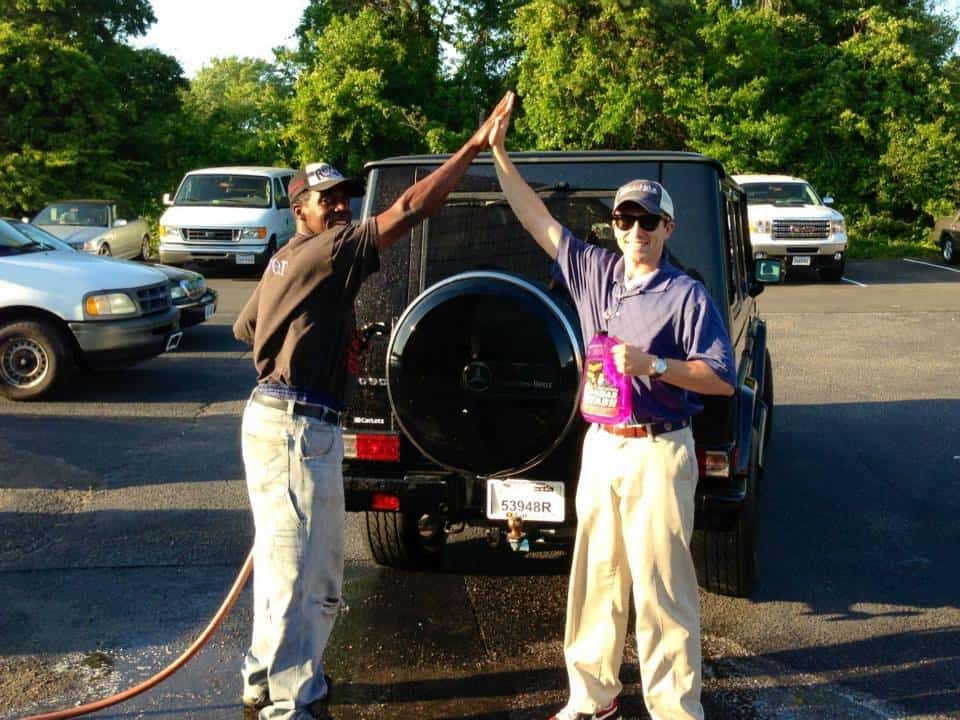 Every season poses its unique problems and inconveniences. Fall delivers leaves and debris; winter brings snow and ice; and summer carries heat and humidity.
One of the peskiest seasons for car owners is spring, which coats your car with tree pollen. This seasonal pest not only aggravates your allergies but also leaves a messy coat of greenish yellow dust on your car.
Following up on our Spring Car Cleaning Checklist, below are a few tips for protecting yourself and your car from pollen during spring.
Tips for Protecting Your Car from Pollen
1. Check your interior cabin filter. If your cabin air filter is dirty, replacing it yourself can be easy. Find the location in your owner's manual, buy a new filter from the auto parts store, and replace. If it's too complicated, or you'd just rather have someone else do it, ask your mechanic.
2. Top off your windshield washer fluid. Having plenty of washer fluid at the beginning of spring will ensure you have enough to blast that pollen off all season long.
3. Keep your wipers clean. Wiping your front and rear wipers with a damp cloth each week will help you prevent a buildup of pollen paste.
4. Keep your car clean. Spraying the exterior of your car off with water and thoroughly wiping down your windows will reduce the amount of pollen that gets inside your car and will ensure proper visibility for safe driving. Pollen looks harmless and light, but it can scratch, so be sure to spray your car down or use a damp cloth when cleaning the paint.
5. Check your engine's air filter. After the pollen is done falling, checking your engine air filter, as a clogged filter may reduce your fuel economy.
Whether you want to impress buyers because you're planning to sell your car, are trying to avoid an allergic reaction, or simply like to keep your car clean, following these tips will help you and your car keep the pollen at bay this spring. Share this with your friends and family so they can navigate this treacherous season too!