Auto Consignment Saves You Time and Effort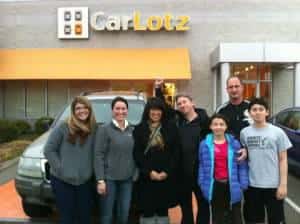 Selling a used car can be a daunting task. If you're like most people, you want the most money for your car, but you don't have much time on your hands to deal with the hassle of selling it. Make the process easier by choosing auto consignment, which offers the best of both worlds: more money than a dealership trade-in and less hassle than selling it yourself.
When selling a used car, private party sales almost always generate more money than selling or trading in to a dealership. Unfortunately, selling a car yourself comes with lots of hassles and obstacles that most people would prefer to avoid.
Auto consignment, a growing trend in the used car market, provides the value of the private market without the traditional hassles associated with sale-by-owner used car market.
There are several key advantages to consigning your car instead of selling it yourself. We have grouped these advantages into three key categories that car owners should keep in mind when considering auto consignment: less time and effort, more resources and expertise, and better security. Below, we outline the advantages of auto consignment related to time and effort.
(1) You'd rather spend your valuable time elsewhere.
Selling a car yourself often requires you to take time off from work, find a safe meeting place, and use your precious free time waiting for a potential buyer to show up. A consignment store, on the other hand, has a retail location with regular business hours that makes it easy for buyers to view your car.
Consignment stores also employ a staff dedicated to handling the unusual schedules of potential buyers so that you can focus on work, enjoy your free time, and be confident that your car is getting maximum exposure to buyers.
(2) You are too busy to manage buyer inquiries.
A good consignment store is open 60+ hours a week to handle any buyer inquiries, which can be frequent and time consuming. Most buyers will have a long list of questions that they'll want answered before they even come and see a car. They may want a mechanic to take a look at it. They may want specific pictures sent to them or warranty information.
A car consignment store is staffed to handle all buyer questions and issues so that you don't. Once a qualified buyer is identified, the consignment store's sales team will do all the prep work to make sure your car is ready so it will make the best possible impression.
(3) You don't want to do all the work required to prepare and market your vehicle.
Buyers are shopping your car against other cars, some of which are being sold by dealers that are expertly trained to sell. A car consignment store will expertly prepare your vehicle for sale, including a thorough cleaning, professional photography, and well-written listings on all the major car-buying websites. A car consignment store also employs a trained staff to ensure your car is presented professionally to even the most discerning buyers, so you won't lose any sales opportunities.
Stay tuned for the next articles in this series covering the advantages of auto consignment related to resources and expertise and security. For more information on how a car consignment store can help you sell your car, please visit us or call (804) 308-9592.