Auto Consignment Provides Sellers More Resources and Expertise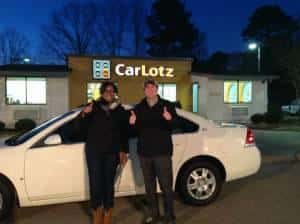 In a previous blog post, we talked about the challenges of selling a used car and the advantages of choosing auto consignment instead of selling yourself or trading-in at a dealership. Specifically, we outlined why consigning your car saves you time and effort.
Below, we discuss how vehicle consignment provides additional resources and expertise that helps car owners get the most money for their cars with the least amount of hassle.
So, why exactly does auto consignment help car owners sell their cars more quickly and for more money?
(1) Many potential buyers need financing.
If a buyer loves your car but needs financing to make the deal happen, you might be out of luck as a private seller. You probably don't want to take the risk of seller financing, and buyers may not find a bank willing to financing a private party purchase so may not consider your car in the first place.
A reputable consignment store likely offers financing through a network of banks, ensuring your car has the best chance of getting sold.
(2) Many buyers want an extended warranty with their car purchase.
Let's say a buyer is interested in your sale-by-owner vehicle but wants some protection against any potential issues with the car down the road. As a private seller, that's complicated since you can't make any guarantees.
Consignment stores that offer aftermarket service contracts can handle this need so you won't miss good sale opportunities.
(3) Many buyers need to trade-in a car.
If a buyer needs the value from their current vehicle to help them buy your car, you probably don't want their vehicle in a trade and don't want the hassle of figuring out how to give them credit for it.
A car consignment store will facilitate a trade-in and put the risk of re-sale on its shoulders, so that this type of buyer can still buy your car easily.
(4) Some buyers will need to arrange shipping.
It can be pretty straightforward to sell your car to people who live near you, but what if the buyer is from the other side of the country or other side of the world? How will you help them get the vehicle delivered?
A car consignment store helps buyers from all over the globe maintain their interest in your vehicle and ultimately facilitates getting the deal done, so you don't have to worry about getting your Lexus to Lithuania.
(5) You may have a lien on your vehicle.
A buyer may be interested in your car, but the fact that you have an outstanding car loan and don't have the title in hand to sign over likely makes him/her nervous.
It's a classic chicken and egg problem. How are you going to pay off your lien without the funds from the buyer, and how is the buyer going to get comfortable with the title transfer without physical possession of it?
A car consignment store is a registered dealership and has the ability to pay off your lien, handle all the title work, and put the buyer on temporary tags so they can drive off today and be protected if there are title issues down the road.
Stay tuned for the next articles in this series covering the advantages of auto consignment related to improved security. For more information on how a car consignment store can help you sell your car, please visit us or call (804) 308-9592.