CarLotz Announces Promotions and Continues to Grow its Team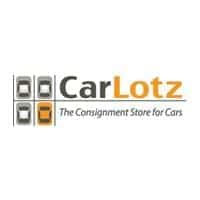 RICHMOND, and CHESAPEAKE, Va. – Apr. 3, 2013 – CarLotz, a Virginia-based used vehicle consignment business, today announced the promotions of two of its senior professionals as well as multiple additions to its growing team.
"In the last 8 months we have added two new stores, and demand for our service has been strong. Fortunately, we've been able to retain and promote our talent, while adding dynamic leaders to our team in Richmond and Hampton Roads to facilitate this growth." said Michael Bor, CarLotz CEO. Bor continued, "Our ability to provide top-notch service is a direct result of our ability to attract and retain top talent. Our consignment model is unique in the auto industry, and the hard work and focus of our people keeps our customers coming back and telling all of their friends."
Becca Hertz is being promoted to Head Coach. Becca, who joined CarLotz in mid-2012 from Enterprise Rent-a-Car, where she managed a Richmond area branch, has been a tremendous benefit to the Company's culture and brings superior organization and operations management skills to the team. "Becca is a customer favorite," said Bor.
Matt Stepanich is also being promoted to Head Coach and manages the auction buying that CarLotz executes for select corporate customers. "Matt brings maturity and a superior level of vehicle knowledge to CarLotz. Customers appreciate his car expertise and his relaxed, confident demeanor," said Bor.
Brent Garrett joined CarLotz as a General Manager in the Hampton Roads area store in Chesapeake. Brent also joined CarLotz from Enterprise Rent-a-Car, where he managed Enterprise's Fleet Business. "Brent is a terrific manager and an expert at delivering the CarLotz message to both our retail and business customers," said Bor. "We're fortunate to have Brent on board to help drive growth in our newest geography."
Nick Stone joined CarLotz as a Coach in the Hampton Roads area store in Chesapeake. Nick brings years of customer service experience from a career in real estate that will serve the company's newest store well. "Nick has hit the ground running and is already a guest favorite at CarLotz," said Bor.
"It's an exciting time to be at CarLotz. We couldn't be happier about the quality of the talent that has chosen to be a part of this growing team," commented Bor.
About CarLotz, Inc.
CarLotz (www.CarLotz.com) is a used vehicle consignment business that is driven to make the private party market the primary channel for used vehicle transactions. CarLotz enables sellers to achieve private market used vehicle values without the traditional hassles of the sale-by-owner market, such as meeting with strangers, arranging for financing and warranties, and handling burdensome DMV paperwork. CarLotz was founded in 2011 and has since helped hundreds of sellers and buyers save time and money by transacting safely and efficiently in the sale-by-owner market. The Company has been frequently featured in the media on NBC, Fox Business, Fox Interactive, in the New York Times, Fast Company, TheStreet.com, the Richmond Times-Dispatch, Virginia Business, Style Weekly, and others. The Company has also been recognized as a 2012 Greater Richmond Company to Watch, was voted a Best Place to Buy a Car by the readers of Style Weekly, and Best New Locally Owned Business by the readers of Richmond Magazine.
For additional information, please contact Michael Bor, CEO of CarLotz at (804) 897-2757, (757) 962-8665, or [email protected] or visit www.CarLotz.com.