CarLotz Announces Expansion into a Second Retail Store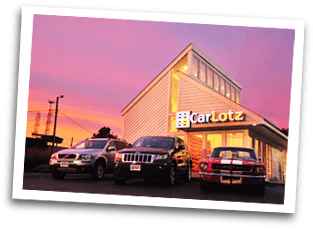 Richmond, VA – May 18, 2012 – CarLotz, a Richmond used car consignment store that helps buyers and sellers transact safely and efficiently in the private market, today announced that it will open its second store in the Richmond, Virginia area in July. The company's second store will be located at 8406 West Broad Street in Richmond's West End and will complement its original store located on the Midlothian Motor Mile at 11944 Midlothian Turnpike in Midlothian, Virginia.
"Over the last year since opening our first store, we have enjoyed tremendous positive feedback from the community," said Michael Bor, co-Founder and CEO of CarLotz. "Our unique approach to helping people buy and sell cars in the private market saves our customers thousands of dollars and helps them avoid the hassles traditionally associated with buying or selling a car privately," continued Bor.
Opening a second store on West Broad Street will make CarLotz more accessible to consumers that live or work in the western and northern areas of Central Virginia. Will Boland, the Company's co-Founder and Chief Financial Officer commented, "We initially thought our Midlothian store would serve all of Richmond, but we quickly found that a majority of the vehicles consigned at our Midlothian store were coming from customers in Chesterfield and Powhatan. Based on feedback from our customers, we have been looking for ways to make CarLotz a more convenient option for people north and west of our store. We look forward to serving a larger portion of Central Virginia with our West Broad Street store and to helping more customers save time and money when buying or selling a used car."
As a consignment store for used vehicles, CarLotz helps consumers make more money for their cars and get more car for their money, all while eliminating the traditional hassles associated with the sale-by-owner market. Sellers drop their cars off at a CarLotz location, and for a $199 listing fee, the CarLotz team will have the vehicle state safety inspected, professionally cleaned, photographed, and marketed to buyers on several major automotive websites as well as on the company's lots. CarLotz manages all buyer inquiries, administers test drives, and offers financing and service contract solutions to buyers so that their purchase is efficient and hassle-free. CarLotz handles all of the DMV paperwork, processes the buyer's payment, and then cuts the seller a check for the proceeds less a $599 success fee.
"We're excited to open our second store and continue to spread the sale-by-owner movement throughout Virginia," commented Boland.
About CarLotz, Inc.
CarLotz (www.CarLotz.com) is a used vehicle consignment business that is driven to make the private party market the primary channel for used vehicle transactions. CarLotz enables sellers to achieve private market used vehicle values without the traditional hassles of the sale-by-owner market, such as meeting with strangers, arranging for financing and warranties, and handling burdensome DMV paperwork. CarLotz was founded in 2011 and has since helped hundreds of sellers and buyers save time and money by transacting safely and efficiently in the sale-by-owner market.
For additional information, please contact Michael Bor, CEO of CarLotz at (804) 897-2757 or [email protected] or visit www.CarLotz.com .